Stanton, Nr. Broadway, Worcs, WR12 7ND
Tel: 01386 584 352
Bringing Back the Traditional Pub Grub Cotswolds
If you're after some delicious pub grub Cotswolds in the heart of Gloucestershire, check out our main menu.
It is the right time for you to spend your summer in our Beer garden with family and friends. Pub food is a celebration of everything great about British cuisine, and it's just as rewarding to create some of those classic dishes at home as it is to enjoy them at your local.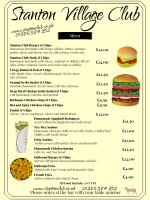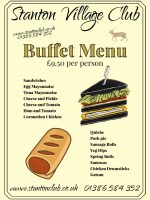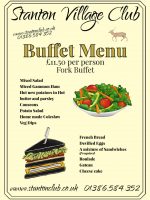 Pub Grub in the Cotswolds seems to be the thing of the past. British pub food is probably taken for granted by us Brits. There's just something about the hearty food and casual nature of dining in our pubs that has the ability to make everyone feel at home.
But, not many pubs do traditional, pub food NOW. It's all fancy 'gastro' and costs too much, so we are trying to bring back those old memories of traditional pub grub, at a good price. Some British 'gastropubs' are nowadays even awarded Michelin stars.

Sure, our pubs are great for a 'quick bevvie,' but loads of them are also up there with the UK's best restaurants when it comes to top-notch fancy food. So serving traditional old-fashioned pub food like chicken in a basket, brings back memories.
So do come in to enjoy our pub grub along with a drink or two. Choose from a wide range of Beer, larger, Wines, Spirits, Coffee, and Tea, at a reasonable price. Our menu serves the best traditional British pub grub at a reasonable price.